Add extra UV protection to outdoor wood furniture
Product Description
Prevents drying, cracking & deterioration of outdoor furniture, teaks, and tropical hardwoods.
Maintains the natural beauty and depth of grain of outdoor furniture, teaks and tropical hardwoods.
Easy to apply with a gel-like consistency.
Polishes outdoor furniture to a soft lustre and protects with a coating of natural waxes.
Does not contain silicone or linseed oil
Nourishes and protects outdoor wood
SunShield is specifically developed to add extra UV protection to teak, and other tropical hardwoods and outdoor furniture from the results (cracking, drying, oxidizing, greying etc.) of exposure to various season's sun, hot and cold temperatures and moisture.
SunShield combines UV inhibitors with a unique blend of carnauba wax, beeswax and orange oil to enhance the natural beauty and depth of grain in outdoor wood furniture. This distinctively blended product is effective at penetrating and replenishing natural oils in outdoor wood furniture. SunShield should be used regularly and whenever outdoor furniture looks faded and dry.
Product Video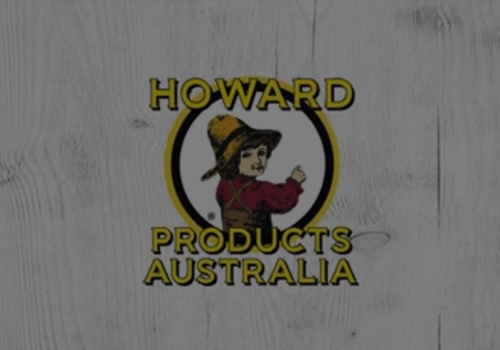 Introducing Howard Products 2020
Howard Products have a product to care for and maintain just about any surface in the home.
We found other products you might like!